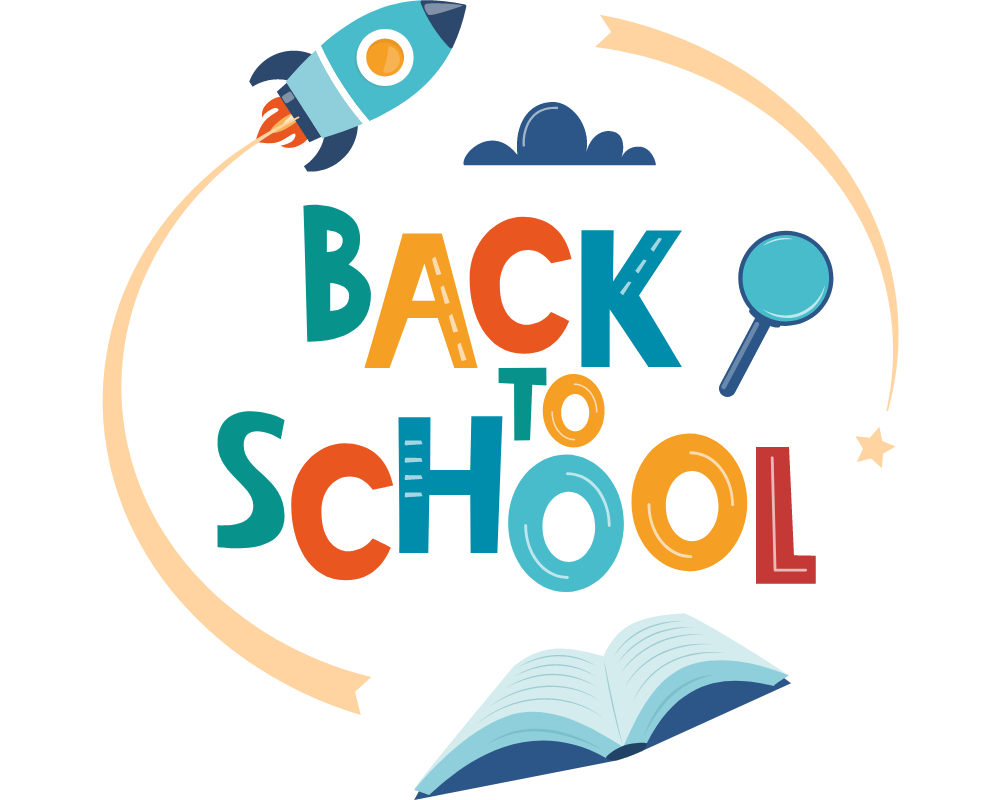 FGIS follows the British Curriculum. The curriculum provides richness and a wide variety of learning experiences, materials, and instructional strategies to accommodate a broad range of children's individual differences.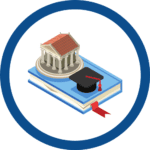 FGIS offers admission from KG 1 to Grade 4. The academic year starts in September each year and follows the school calendar set out by the Saudi Ministry of Education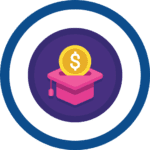 The fee schedule is thoughtfully designed so that the institution's excellent performance and the parent's ability to pay to go hand in hand.
Concepts addressed in the classroom include
In addition to traditional Literacy, Math, Social Studies, and Science, at FGIS, we also aim to develop children's Social-Emotional Skills. We have also included Montessori-inspired methods in our curriculum because we recognize the importance of play and developing motor skills for our young learners.
Be a reader, leader, and problem solver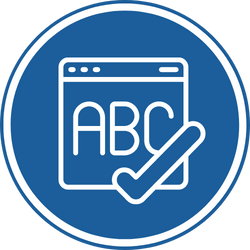 Spelling Bee
Our new concept, the spelling bee aims to equip the students with good vocabulary and knowledge in effectively using the phonic sounds of the alphabets. The games involved in the Spelling Bee aid the child in understanding the pronunciation of various word sounds better.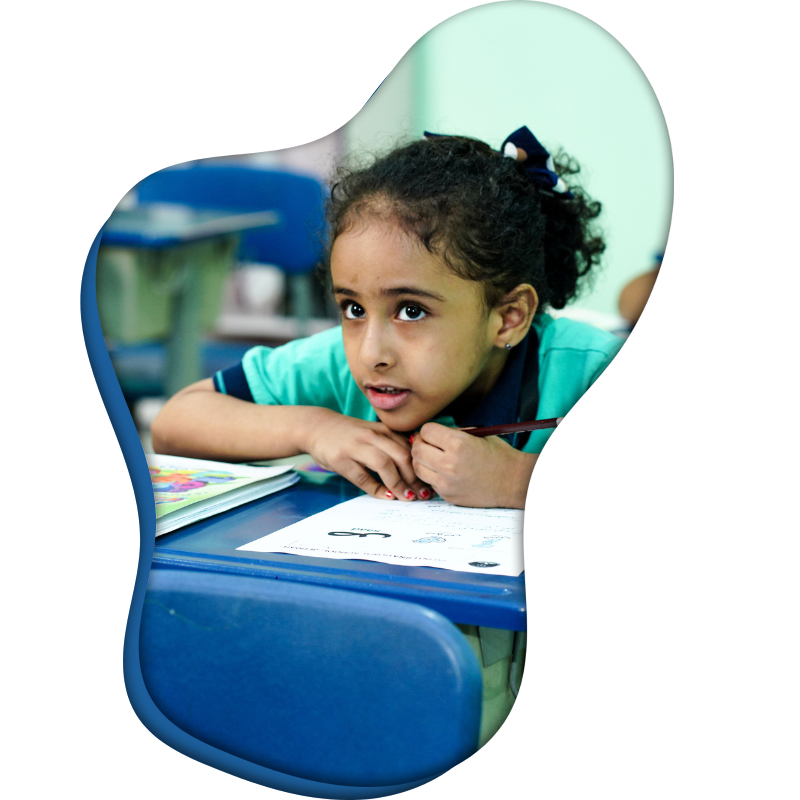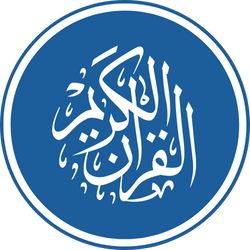 Quran Recitation
At FGIS we give equal importance to studies, language, and culture. The Arabic and Quran wing is introduced to teach the students to respect their religion and to help them learn the Arabic language that is closely knitted to the culture.
FGIS aims to give the best education to its students, by keeping at par with emerging trends in education. At FGIS, we aim to provide: 
Arabic Language & Religious Studies
Multiple Intelligence Theory
Syllabus
The Future Generation International school follows a curriculum based on the British syllabus for kindergarten to grade 4. FGIs believes that each child is different, and hence, follows the Montessori method of teaching for the kindergarten students. The approach is widely known for promoting active learning. In order to foster a sense of teamwork among the students, FGI encourages group projects in the curriculum. Also, the use of electronic smart boards helps our students develop their oral presentation skills in an appropriate and consistent manner.
Arabic Language & Religious Studies
At FGI, we give equal importance to education, culture, and religion. Here, students who choose the Arabic language get thorough guidance from proficient Arab professors to make the kids as fluent in the language as possible. Students can also choose to learn Qur'anic recitation (reciters) taught by excellent Qarees, or moral science too.
Projects
Small projects are a priority for FGIS starting in Kindergarten and higher. It aims to foster a child's capacity for observation and serves to sate their curiosity.
Multiple Intelligence Theory
FGIS intends to incorporate Howard Gardner's MI Theory gradually throughout the instructional process. As part of this, the KG worksheets are designed in a way that the majority of the concepts on the sheets speak to multiple of Gardner's suggested intelligence. This will enable kids with various levels of intelligence to receive the care and instruction they need.
Reading Club
What if we say reading aloud to your children can help improve their academic performance? Well, research says so too! According to research, reading aloud to kids is the most crucial activity for acquiring the knowledge necessary for success in the long run. Reading aloud to your kid "conditions the child to equate reading with joy, creates background knowledge, and gives a reading role model." FGIS believes in the magic of reading, and we have a club to promote this habit!
Writers In The School
Every child deserves a well-rounded education that promotes independent thought, creativity, and responsibility. The Writers in the School curriculum emphasise the writing process while addressing important language arts goals like creative word selection, sentence fluency, and unambiguous organisation. Through intensive training and ample practice time, the long-term WITS (Writers in The School) programmed helps students improve their writing abilities. WITS authors emphasize the value of rewriting while developing reading and analytical abilities through creative methods.
KINDERGARTEN PROGRAM | KG 1 – KG 3
The FG International School Kindergarten instructional program is planned to meet each child's school readiness or developmental level.
6 Domains of Kindergarten Readiness
Motor Development : This is concerned with muscles and coordination. A child's fine and gross motor development play a large part in their Kindergarten experience. Fine motor development includes writing, cutting, and self-help skills. Running, Skipping, Hopping, galloping, throwing, and catching are all vital large motor skills.
Auditory Discrimination : Since speaking/listening type communication patterns are used to teach or give directions, it is important that children be trained to hear correctly. The instruction consists of listening skills, rhyming, and phoneme manipulation. Letter name knowledge is also being taught simultaneously with the reading program.
Visual Discrimination : A child may have normal eyesight but may have difficulty understanding what he sees. Many activities will deal with identifying the likenesses and differences between colors and shapes.
Language Development : Speaking clearly, concisely, and fluently is directly related to success in learning. Children need to express their thoughts, needs, and attitudes. Kindergarten tries to set up play activities to allow children to role-play and dramatize situations from their own experiences. This encourages language use.
Cognitive Development : This area focuses on the child's ability to demonstrate knowledge and understanding of language and number concepts. These are essential prerequisite learning experiences for the development of basic skills in reading and math in Kindergarten.
The Multiple Intelligences Theory in the Classroom : This theory clearly explains every child possesses several bits of intelligence to a greater or lesser degree. We are keen on promoting the child's ability and potential in the following areas:
Logical-Mathematical Intelligence
Linguistics Intelligence
Spatial Intelligence
Bodily-Kinesthetic Intelligence
Interpersonal Intelligence
Intrapersonal Intelligence
From Kindergarten to grade 4, we pave the path for the students to walk through the future of learning.